Michael D. Parnell, Private Investigator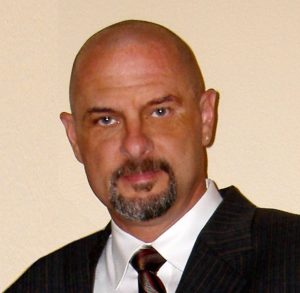 I am a private investigator in Clearwater, Florida, and I'm professionally licensed and fully insured. I'm also a former police lieutenant. For the last several years I was the Director of Intelligence for a nationwide investigation agency. I have more than 20 years of experience as a private investigator, and as such, I've successfully conducted various types of investigations including but not limited to; murder, drugs, child pornography, child sexual abuse, locate persons/missing persons, cheating spouse, adoption, surveillance, counter-surveillance, Technical Surveillance Counter-Measures (Bug Sweeping), background investigations, intelligence gathering, social media investigations, witness location, recorded statements, and scene investigations. I make it a point to give the client more than they expect for their money.
Google Reviews: What clients say about Michael D. Parnell Private Investigator
"My work brings me into frequent contact with private investigators. Michael Parnell is one of the best. Professional, responsive and caring. He located someone who had gone off the grid in record time. Excellent value for money, will use him again and recommend him to others without hesitation."
-Kitty K
"I highly recommend this service. Do yourself a favor if you are searching for a private investigator and call him first! Mr. Parnell was able to reconnect me with a cherished family member that I had not seen for over ten years within one day!! He is responsive, professional, and empathetic. I am more than pleased with the service and would not hesitate to hire him again."
-Maria Lewellyn
"I contacted Suncoast Investigations PLLC. Spoke with the investigator. i was really concerned if this was Legitimate, and price wise i think it should be half up front and half later after person has been found but he charges a one time minimal fee that was agreeable because i truly wanted and needed to find my lost person. But I have to inform all of you that Mr. Parnell was very professional and he Did locate the person i was looking for VERY QUICKLY! and got us back in touch. I have been speaking with him everyday since we got each others information and planning a trip to go see him. This service was well worth it and it isn't / wasn't a Scam. If i need to in the future Locate someone I Would Call him back. AA"
-Ada A.
"I have known and worked with Michael Parnell for many years. First, and most importantly, is his unwavering character, confidentiality, honesty and impeccable integrity. My experience with Michael Parnell is there is almost nothing he cannot do and nothing he does not know about any type of investigation, and frankly, life in general and the human condition. He can find his way around almost any obstacle, and in my opinion and experience, he has super human investigation powers and problem-solving powers. He is an analytical genius and his years of experience become evident the minute you talk with him and ask him the first question. Michael has the ability for compassion, but without losing focus of the investigation and his ultimate goal – to help his client. He is the person I turn to whenever I need an answer – about anything, or I have a problem I cannot figure out. So, you can imagine just how good he will be as your investigator. Hire him – you will be amazed. Judith J."   
-Judith J.
"I absolutely recommend Michael Parnell. If you are in need of any investigative services, don't hesitate to call him! I made the mistake of not calling him 1st. Which ended up with my wasting a lot of time and money without providing any results. I was convinced after speaking with him that if anyone could help with my complicated situation it was Mr. Parnell (and I was right!). He is an intelligent, well trained, diligent professional that will do whatever it takes to solve your case. I would definitely use his services again!"
"I want to take the time to thank Mr. Michael Parnell. I HIGHLY RECOMMEND Mr. Parnell for ANY AND ALL INVESTIGATIONS. He came into my home and conducted the most professional and thorough sweep for ANY AND ALL nefarious listening and video devices that could've possibly been in my home. He owns all of the state of the art equipment you could imagine to get this level of job done properly. If you FEEL OR EVEN THINK for one second your PRIVACY is being invaded illegally, Mr. Parnell will find it and inform you of your rights and the proper authorities to ensure your rights and privacy are restored and your peace of mind, which is what we ALL deserve and seek in the high-tech geared society we live in. Thank you again MR. Michael Parnell @ Suncoast Investigations. I will bring any and all future investigations to you. And thank u for educating me on my rights as well. God bless you."
-Layla Curran
Specialties/Training/Experience: Michael D. Parnell Private Investigator
Renowned ability to locate hard-to-find persons and obtain information – Expert in conducting Surveillance – Expert in background/intelligence/social media investigations, well-versed and experienced in Technical Surveillance Counter Measures (Bug sweeping) – Motor Vehicle Accident Investigation Training/Experience – Hostage/Crisis Negotiation Training/Experience – Drug Interdiction Training/Experience – Gang Operations Investigation Training/Experience – Interview/Interrogation Techniques Training/Experience – Formal Weapons Training (Expert M-16, M-9, .357 caliber revolver, 45 caliber pistol) – Law Enforcement Instructor Certified (Oklahoma) – formerly State of Florida Instructor Certified – formerly held a Secret Classification Clearance (U.S. Air Force) – Martial Arts Black Belt – Law Enforcement Self-Defense Instructor – Executive Protection/Bodyguard experience.
Suncoast Investigations, PLLC    Michael D. Parnell Private Investigator
Florida Private Investigation Agency License #A2700484
Florida Private Investigator License #C2400710
inquiries@suncoastinvestigations.com
michaelparnell@suncoastinvestigations.com
Suncoast Investigations -Serving the Clearwater, Tampa, Largo, and St Petersburg area of Florida.
Text or call today for your free consultation – (727) 213-8956